A small town rich in history, set in the heart of Ohio
The county's oldest settlement, Lodi is known for it's railroad bridges, beautiful rhododendron trees, corn festival and Indian statue. Lodi is nestled in Medina County, approximately 50 miles south of Cleveland and 30 miles west of Akron.
Hours
Open the 4th Saturday of each month, April thru October.
Our monthly meeting are the 4th Thursday of each month. All welcomed.
We will open for private tours, business meetings, pictures, and social gatherings on request and if available . Please use the contact page or message through Facebook.
A blog post about the Lodi Harrisville Historical Society has been published.  You can view it at https://vwmandmcdl.blogspot.com/2021/12/get-to-know-your-local-historical.html.
Address
Lodi Harrisville Historical Society
Box 172
Lodi, Ohio 44254
Quilt Raffle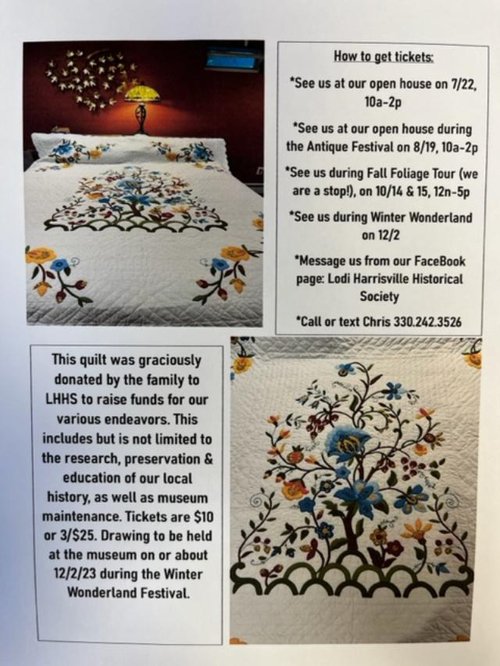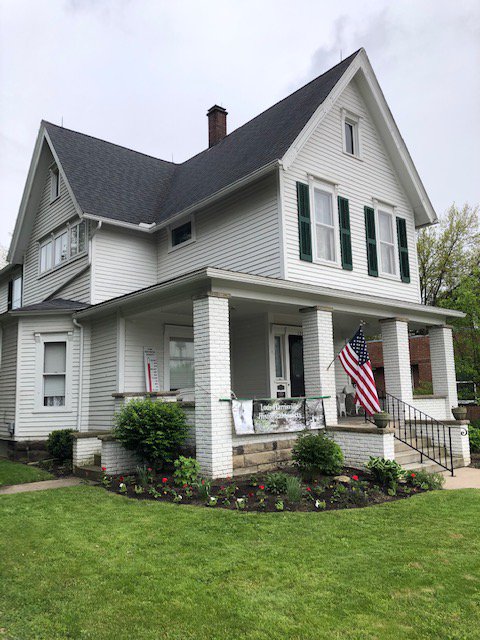 The Waite House is the home of the Lodi Harrisville Historical Society. Located right off the Lodi Square on Ainsworth Street.